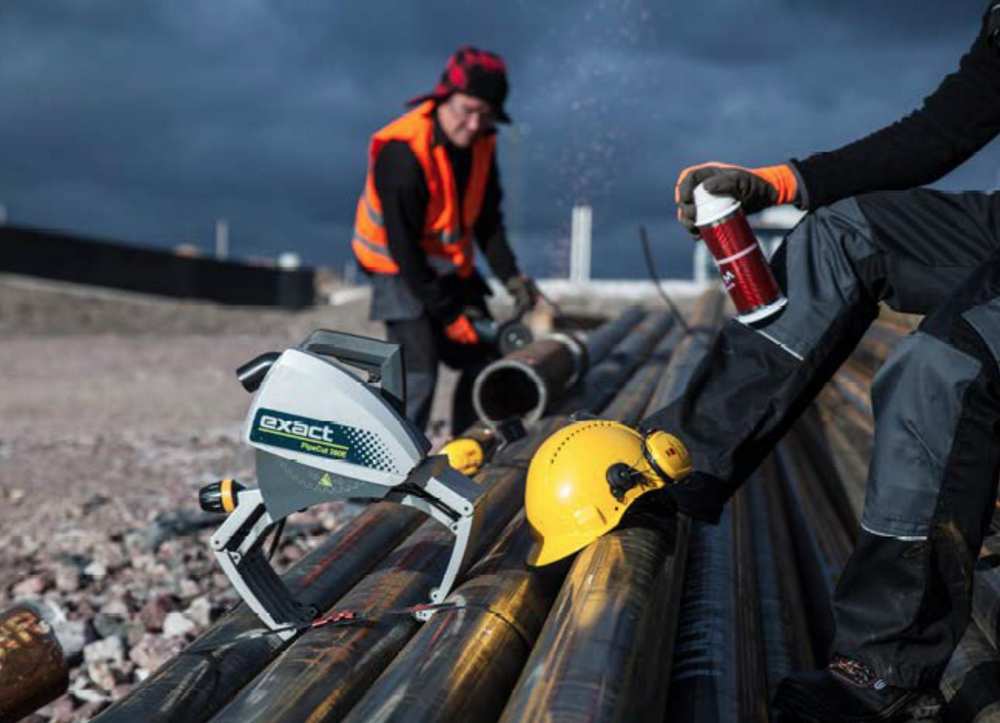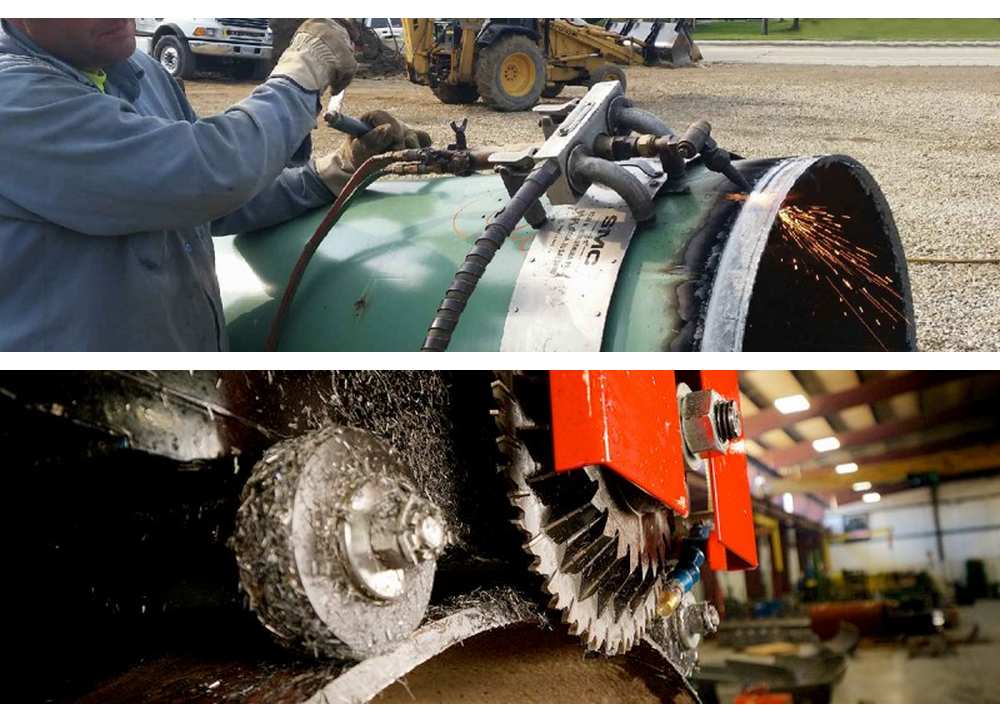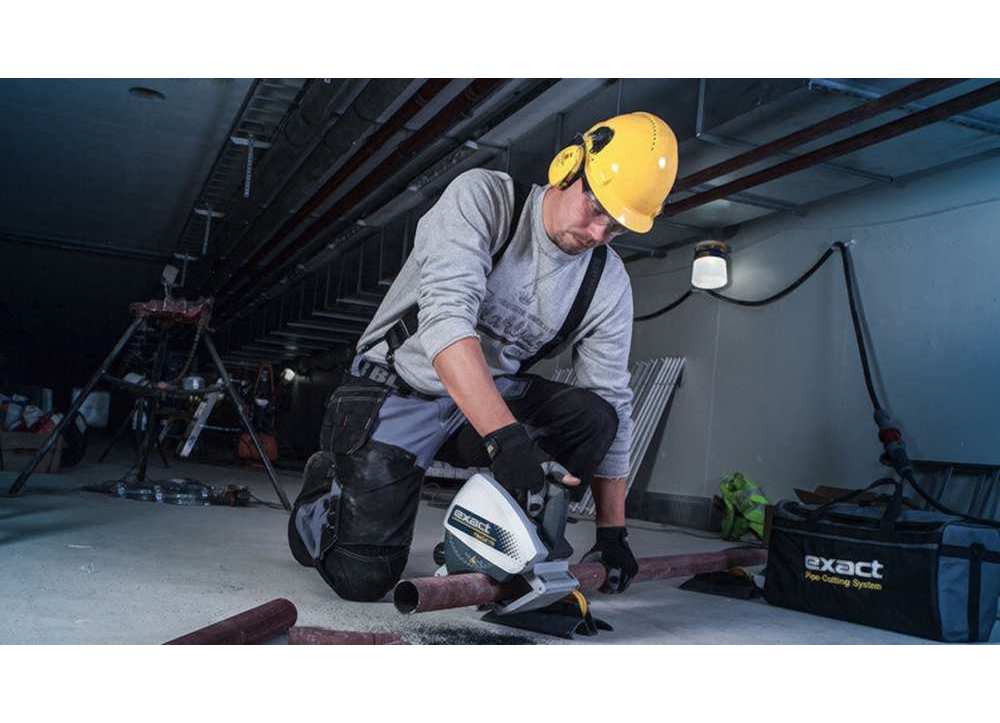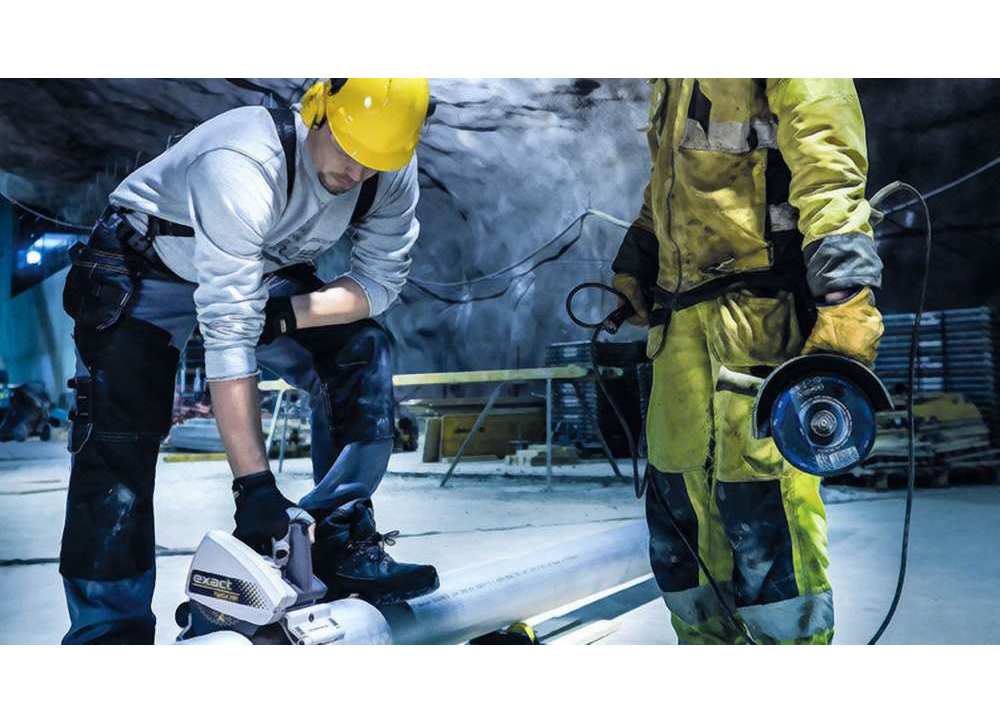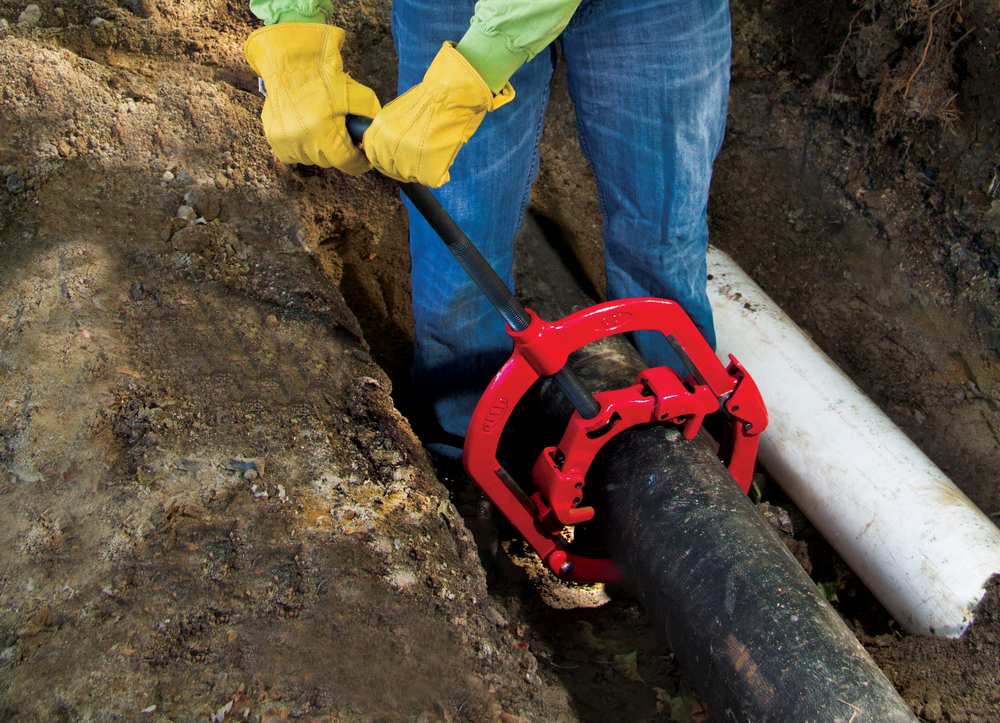 CUTTING, BEVELLING
Pipe cutting and Bevelling machine
For manual or motorized oxyacetylene cut, adaptable for plasma cut. Used on gas and pipeline building sites, for an optimal quality of cut.
As standard, equipped with blowtorch and Victor torch.
The flexible stainless bands have a width of 6″ (15,24 cm).
The range of band goes from 6″ to 60″ (15,24 to 152,4 cm) with increments of 2″.
Simple and easy assembling thanks to the guiding band.
Precise fixing thanks to a fast tightening device.
Very high precision of guidance and cut thanks to the broad bearing surface and notched driving wheel.
Possibility of a chamfer up to 45° using a scale of angles fixed to the blowtorch.
The machine is provided with:
Set of 3 – 50 mm tips for acetylene.
Set of tip borers in case.
Adjustable wrenches
Magnacut : magnetic system of cut. Fixing on pipe: permanent magnet.
-Installation: 1 min.
Outside Ø capacity: 6" – 168.3 mm and +.
Inside Ø capacity: 24" – 609.5 mm and +.
Vertical and horizontal cut.
Cutting speed: from 51 to 813 mm/min.
Motorization: 100 Volt DC / 24 Volt DC.
Battery supply: 110 VAC or 230 VAC 50/60Hz.
Weight: 16.7 kg.
Dimension: 552.4 X 241.2 X 133.2 mm.
Guiding rail system for vertical cut and for Ø greater than 18 18'' .
Saddle pipe cutting and beveling machines
( MSA, 1SA, 2SA, 3SA, 4SA, 5SA, 6SA, 7SA, 8SA )
Beveling chain machine
For cutting steel tubes with acetylene or propane torches.
Bevel cut on horizontal or vertical tube (with optional guide) n manual version by means of two cranks or a remote flexible control (optional)or motorized by a low voltage motor with a remote control box and speed adjustment. Adjustable torch holder. Double link chain.
Bevelling cutting machine very precise, weighing only 9 kg, this small rugged unit offers simple maintenance, easy operation and true maneuverability. With its chain guide system, the Picle-1 solves all circumferential cutting problems. This machine is easily transportable from one workstation to another, it can be used both on a construction site and in a workshop, for straight cuts and chamfers on tubes of different diameters and thicknesses.
In close partnership with DWT Babcock ®, we offer you a wide range of beveling machine (in electric version possible).
MF2-25 Ø outside of the tube : 8mm to 38mm
MF2IW Ø outside of the tube : 11mm to 22mm
MF3IW Ø outside of the tube : 25mm to 96 mm
MF3-R Ø outside of the tube : 9mm to 44,5mm
MF3-25 Ø outside of the tube : 12,5mm to 63,5mm
MF3-25XL Ø outside of the tube : 12,5mm to 76,1mm
MF3I Ø outside of the tube : 40mm to 152mm
MF4 Ø outside of the tube : 25mm to 133mm
MF4R Ø outside of the tube : 30mm to 88,9mm
MF4I Ø outside of the tube : 58mm to 217mm
MF5I Ø outside of the tube : 100mm to 380mm
MF6I-50 Ø outside of the tube : 280mm to 700mm
We remain at your disposal for any need in orbital cutting machines.
Cutting machines
Cutting and beveling machine
For the cut and beveling simultaneously of pipes out of steel.
All machines are made so that they can be assembled in the middle of a pipe or section. The fixing of the machine is done by a fast locking.
The blowtorch carriage is controlled by two cranks and four driving wheels. The cranks are placed so that the operator does not need to change their position during the cut of the pipe.
Instead of the hand drive control, an electric drive with spur gear and adjustment of uninterrupted turns/minute can be provided. The blowtorch can swivel 2 X 45°. Moreover the blowtorch can be regulated laterally and in height by two toothed racks.
The design of the beveling machines is different according to the size:
Model 0: half collar and a swiveling arm.
Model 1 to 3: two half collars which open.
Model 4: with guidance by steel band.
In permanent search of innovations, we propose you with Exact Tools precise, fast and effortless solutions for cutting and finishing your tubes and pipes. These portable machines are suitable for all types of materials. Each unit cuts a range of diameters, increasing operator safety and saving time compared to traditional tools. Ergonomically designed, Exact Tools ® tube and bevel cuts greatly reduce the risk of accidents.
Exact PipeCut 170, 170E, 170 Battery
Exact PipeCut Bevel 170E
Exact PipeCut 220E
Exact PipeCut 280E
Exact PipeCut 360R
Exact PipeCut 410E
Exact PipeCut P400, P400 Battery
Exact PipeCutV1000, V1000 Battery
Exact PipeBevel 220E, 360E
Consumables : Blades (TCT, Cermet, Diamond, Diamond Cut Bevel),
Accessories : Pipe support, Work table, Pipe Bench, etc..